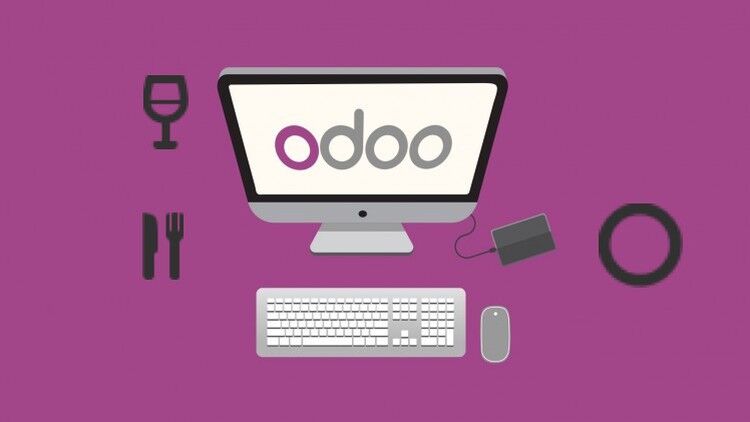 We inform you that the next 1-2 June 2017, GAFIC and Eficent are organizing the 10th Odoo Conference in Barcelona.
These National Days are the meeting point for users and professionals of Odoo, where you can solve many doubts about how Odoo helps to improve your business, how it adapts and covers the needs of all types of companies, as well as presentation of the latest news And program improvements.
What is Odoo?
Odoo is the world's most widely-used Open Source Enterprise Management (ERP) program with more than 2 million users:
– € 0 in licensing costs
– Without rear doors. 100% Safe and reliable (code access)
– Modular and extensible
– Multi platform
Its operation is modular, and consequently, we can install and use the different modules that we offer as we need them. Among other modules available we have the accounting and financial area, purchasing, inventory, CRM, human resources, sales management, project management, order management, among many others we can add to create an ideal software for your company.
Come, learn and share your knowledge and experiences with other Odoo users, customers or potential customers.
Location of the Conference – Mobile World Center – Pl. Catalunya esq Portal de l'Àngel
Mobile World Center is a public-private initiative created by Mobile World Capital Barcelona (MWCB) and Telefónica with the aim of bringing the world of mobile telephony and Internet to the public. It is a space to discover how the mobile transformation is revolutionizing the communication channels, our day to day or the social and business environment. The Center is a space open to citizens that hosts a permanent exhibition and offers an agenda of activities linked to current events and projects focused on the social, cultural, technological and economic transformation of mobility. Mobile World Center is also a point of information and diffusion of the rest of initiatives of MWCB.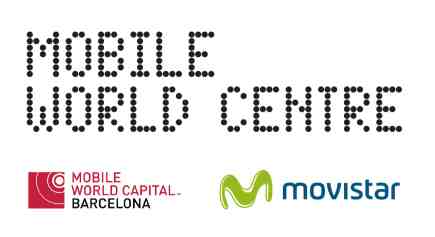 Register now due to limited and almost complete seating (less than 25 tickets available) in ONE CLICK
The agenda of the X Jornadas Odoo is already published:
Thursday 1 of June
09:30 Presentation of the Conference – GAFIC (Albert Cabedo) + Eficent (Jordi Ballester)
10:30 Launches a custom Odoo project with Docker in 10 minutes – Jairo Llopis
11:00 New stock refactoring – Josse Colpaert
11:30 Coffee Break
12:00 Odoo for friends and family – Santi Argüeso
12:30 ShopInvader conquest – Sebastien Beau
13:00 The role of ERP in industry 4.0 – Santi Argüeso – Ana Juaristi
13:30 Odoo New Generation: The new challenges of the new implanters – Darío Lodeiros Vázquez
14:00 Food
15:45 OCA at OCA … benefits of working in the community – Sebastien Beau
16:05 Spanish Location of Odoo – Pedro M. Baeza
16:30 Spanish Association of Odoo – Albert Cabedo – Santi Argüeso
17:00 Election Days 2018 – GAFIC (Albert Cabedo) + Eficent (Jordi Ballester)
17:15 How to script Migration – Pedro M. Baeza
17:25 Warehouse management with barcode readers – Ángel Moya
17:35 Demand Driven MRP – Jordi Ballester Alomar
17:45 Operating Units – Aarón Henríquez Quintana
Friday, June 2
09:30 Odoo in Spain – History and achievements – Nacho Hermoso de Mendoza
10:00 Increase sales in Odoo eCommerce with a smart browser – Jorge Camacho Hernández
10:30 Success stories – Betahaus – Marcos Horna
11:00 Odoo as ERP omnichannel for an ecommerce with physical store – Carlos Liébana
11:30 Coffee Break
12:00 Case of success: Landatel – Francisco Santos
12:30 New Immediate Information System for VAT (SII) – Albert Cabedo – Ignacio Ibeas Izquierdo
13:00 How to guide a client to bring his Odoo project to success? – Rafael Blasco
13:30 New features of Odoo – Pedro M. Baeza
14:00 Food
15:45 Control of presence: Odoo + Arduino – Omar Castiñeira Saavedra
16:05 Engineering project management with Odoo 10 Community and Enterprise – Ángel Moya
16:25 Frequently asked questions. Doubts to clarify as a customer before hiring the system – Ana Juaristi
16:45 Another step for textile in Odoo – Santi Argüeso
17:05 Integration in Odoo of the Cyclic Inventory – Lois Rilo Antelo
17:25 Odoo in Inmobiliarias – Ignacio Ibeas Izquierdo
17:45 The evolution of corporate communication with Odoo – Pedro M. Baeza
For more information you can visit www.jornadasodoo.com.
For any questions you can contact odoo@gafic.com, your accounting, tax and labor consulting specialized in Odoo.