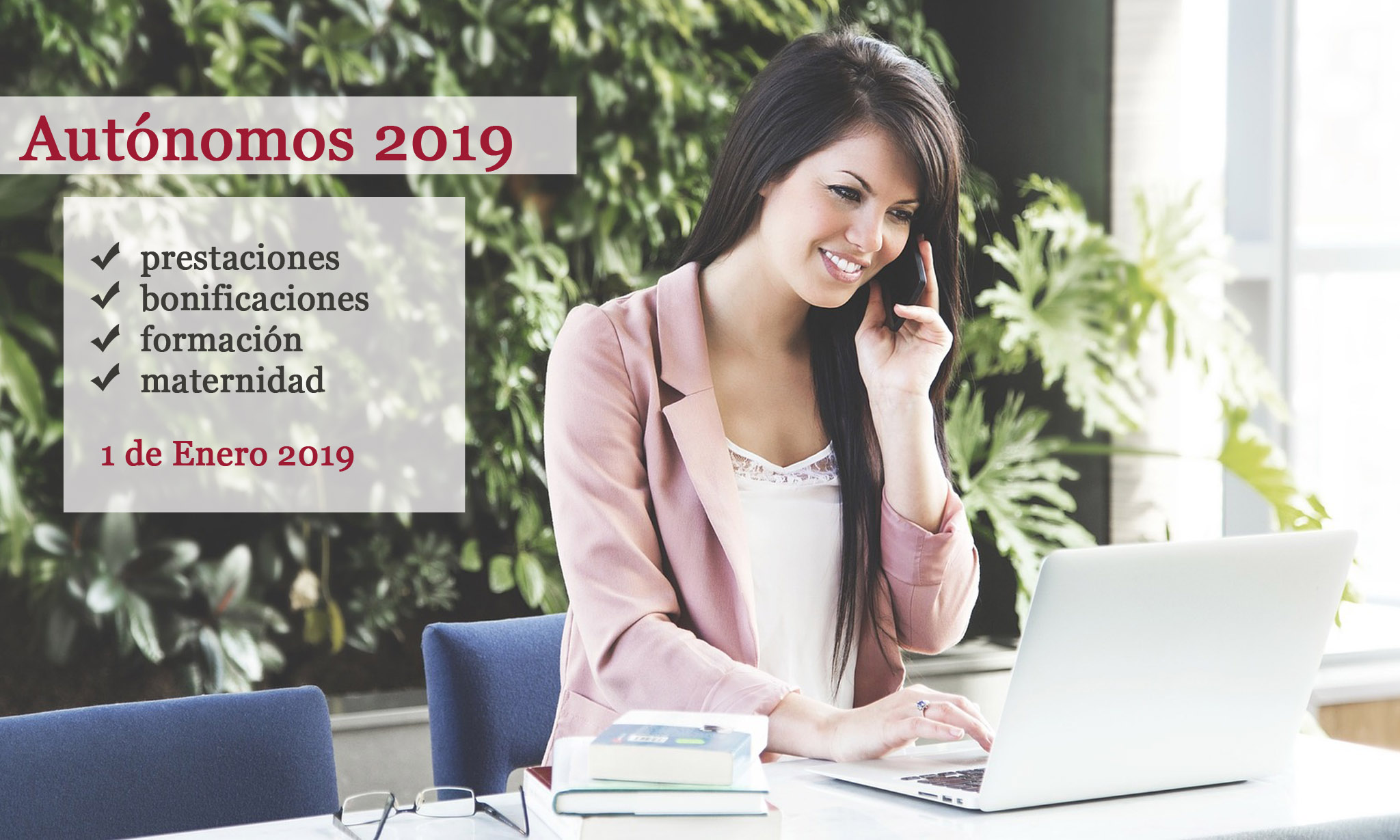 Good news for the autonomous …
It seems that 2019 is presented with great news for the self-employed, not only at the level of benefits but also for bonuses and many other aspects of great importance in the life of every worker.
If you are self-employed, this post interests you! Keep reading and discover the improvements that will be established in just over a month and from which you can benefit as a freelancer.
1. Right to benefit:
As of January 1, 2019, the self-employed will be entitled to receive benefits for:
unemployment
accidentally
professional illness
The benefits can be enjoyed from the first day of sick leave.
2. Bonus of the quota:
Another measure that goes into effect this January, consists of the bonus of the fee.
After the second month of leave, the self-employed worker may be entitled to a 100% bonus up to the time of discharge.
3. Training:
Access to continuing education and professional retraining will be other measures that will be taken into account for this new year 2019.
4. Motherhood:
Finally, it should be noted that self-employed workers will have greater protection against maternity.
The self-employed, within 24 months after the benefit of maternity leave, may obtain a flat rate of € 60 for 12 months without having to cease previously in their activity.
How do these measures affect me as autonomous?
The self-employed will increase their quotas and their minimum contribution bases in exchange for improvements in the social benefits described above.
That is why from January 2019, the minimum contribution base will increase 1.25%, reaching 944.35 euros per month, 1,214 in the case of corporate self-employed.
On the other hand, the contribution rate will be 30%, that is, 283 euros per month, 5.36 euros for self-employed workers, and 364.2 euros for corporate self-employed workers, 6.7 euros per month.
In the coming weeks we will inform you definitively about the agreement carried out between the Government and the three representatives of the autonomous associations (UPTA, ATA, CEAT).