GAFIC Solutions
Enjoy the benefits of counseling 3.0, your advisor is 100% integrated with the software of your company. GAFIC adapts its program to reduce time, costs, duplication of work, updated daily and you get a more effective, efficient and immediate service data.
Professional Services
The set of services that we offer generates an integral advice to the company, centralizing all the managements and necessities of the societies. The global and personalized study will guarantee a better efficiency in the advice and management of our clients.
Advice 3.0
Our team will provide you with the 3.0 advice that your company needs and adapted for Multinational, Large Companies, SMEs, Startups, self-employed
and individuals.
Benefits of Odoo with GAFIC
Our main goal is for OpenErp / Odoo companies to easily use 100% of the Odoo accounting functionalities and enjoy the advantages of having your company know the ERP of your company:
Your daily accounting
Save time and money
Review and accounting perfection
Optimization of processes and flows
No license fees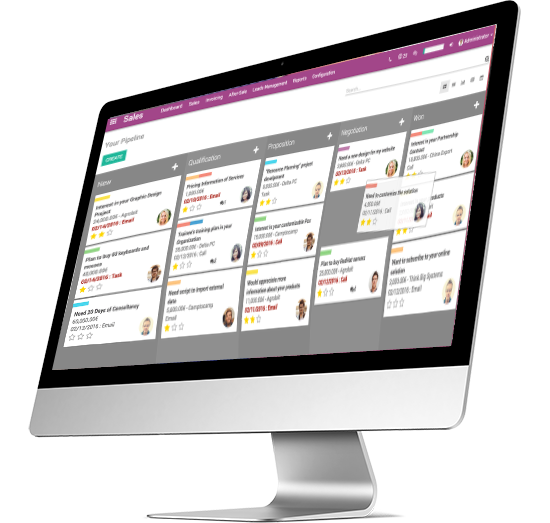 Customers
Consult the opinions of our clients who already enjoy the advantages of working with GAFIC, start now with the advice 3.0
Advising them since 1985 and leaders since 2010 in accounting and taxation with Odoo.
Last News
We offer you the latest developments in tax, accounting, labor, mercantile and Odoo. Always stay informed by subscribing to our circulars.
Get the most interesting news
Contacta
Monday to Thursday: 9:00 a.m. to 6:00 p.m. / Friday: 9:00 a.m. to 3:00 p.m.
Hours Friday in the months of January, May, June and July 9:00 a.m. to 6:00 p.m.
Phone: 93.11.55.111
@-Mail: gafic@gafic.com
GAFIC, counseling and management Odoo
GAFIC, SLP is a highly specialized professional advice and dedicated since 1985 to commercial, tax, accounting, labor and accounting auditing, among others. Organized by departments that are interconnected and coordinated with each other, we Allows us to give integral solutions with a personalized treatment to our clients. It is formed by a team of collegiate professionals who offers efficiency and profitability in a very demanding business world, with a strict guarantee of confidentiality and the use of the latest technologies in communication. The consultancy is specialized in Internet companies, large companies, small and medium enterprises (SMEs), entrepreneurs, individual professionals, Startups, Odoo and OpenErp, being the main scope of action Barcelona and the rest of the country.